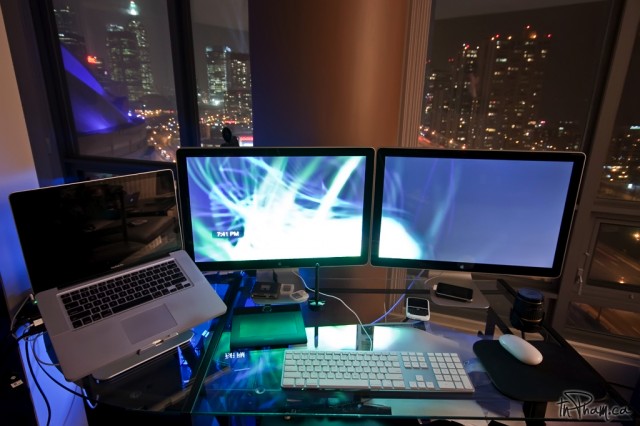 Finally put the second Apple Cinema Display to use after months of waiting for the module and adapters to come in.  Matrox just came out with a graphics module (dualhead2go DP Edition) that allows the Macbooks to run two monitors with a total maximum resolution of 3840×1200 (2×1920x1200).
* EDIT: (Everything finally works!  see below)Well it doesn't work right!  at least not with my Macbook model (unibody /mid 2009/9400M)  running leopard 10.5.8.  The dual setup will ONLY work if the laptop lid is closed or the laptop screen is off.  It will freeze and choke up if all 3 screens are running at the same time.  I contacted Matrox numerous times, and all they could tell me is to try reverting back to 10.5.7 or wait until Apple does something about it, because the problem is with leopard 10.5.8 and snow leopard 10.6+.  Kinda retarded, but guess I am stuck for now until I find a better solution.  I know there are others running dual 24″ displays on their unibody macbook pros no problem, but haven't heard of anyone running the same setup as mine that actually works (if it works for you, shoot me an email!).  After spending a whole day trying to get it to work, there was only one method that would work (below)
Anyways, here is what you need: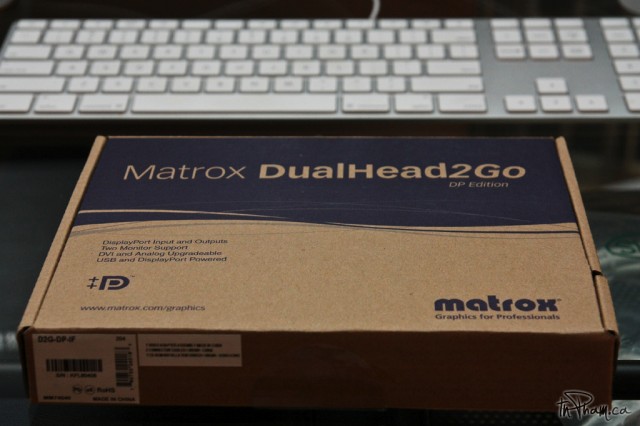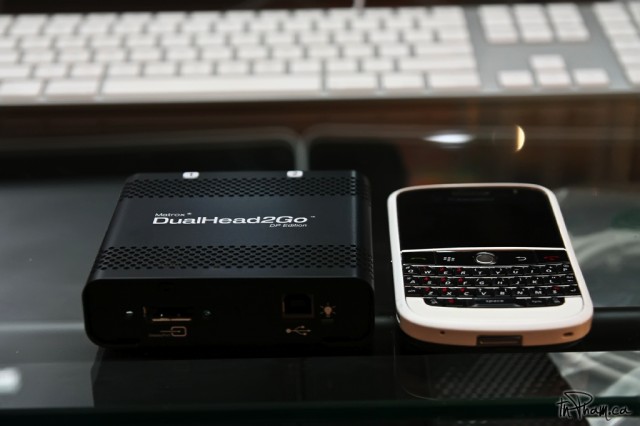 The module was smaller than I thought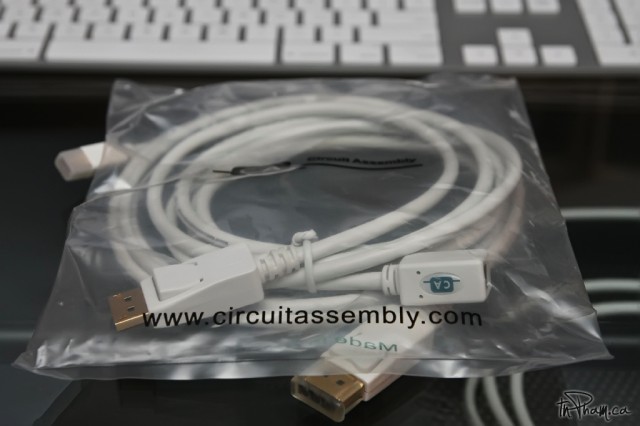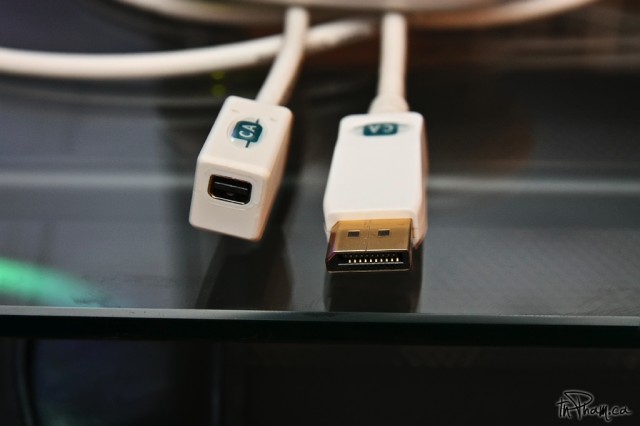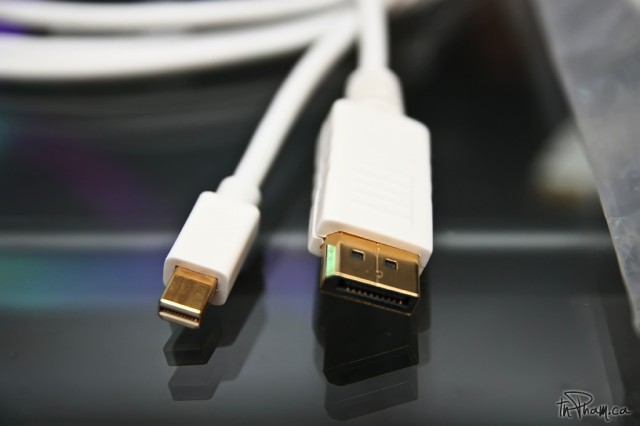 IMPORTANT: before you begin, plug the main power of both displays in and individually connect each 24″ ACD to your macbook and change the brightness setting of them to the same (because the max setting of the ACDs are pretty blinding).  After that is done don't unplug the main power cables because it will reset the settings on your displays.
Install the software FIRST, then connect all the cables together and plug in ONLY the usb cable from the module to your macbook and leave the Mini DisplayPort connection out for now.
Open up the Matrox Powerdesk control panel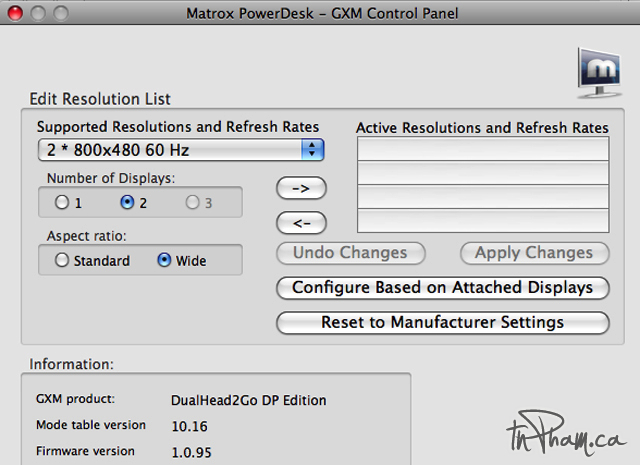 It will have manufacturer settings applied.  Click on "configure based on attached displays" and "apply changes" and close the box.  Close your macbook as well.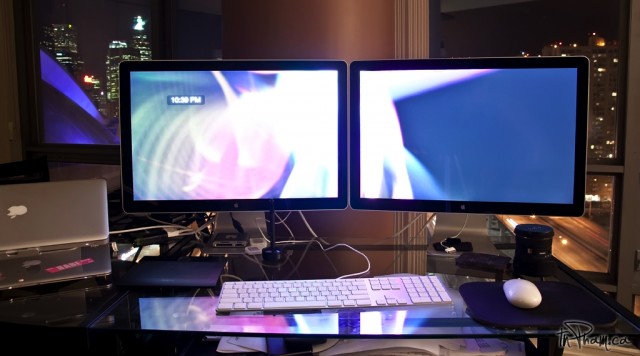 After connecting the mini displayport cables to the module, you'll end up with a usb and power cable from each display (24″ displays have 4 cables each – usb, mini displayport, power to laptop connector, and main outlet power )
plug the main power of both displays in
start from display #2 (right) and connect it's usb to an open port on the back of display #1 (left) – there should be 3 open usb ports
the power connector for display #2 won't be needed.  Tuck it somewhere behind the displays
connect the usb  from the keyboard (in my case, wired keyboard) to an open usb port on the back of Display #1 (left)
connect Display #1's usb and power connector to your macbook
Now plug in the mini displayport from the module to the macbook (macbook is still in sleep mode and closed) and wake up the displays by pressing any key on your keyboard.  It should flicker a bit and resolve at 3840×1200.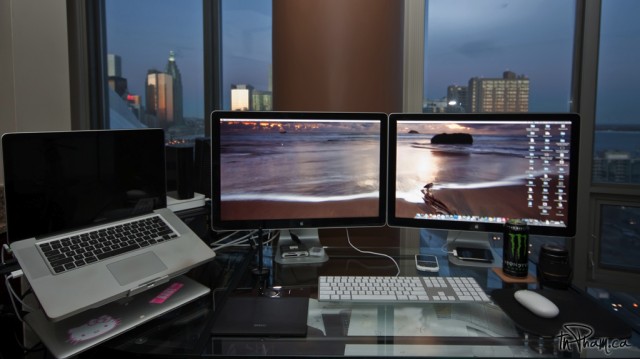 Dualhead2go module will treat both displays as one big screen.  So if you were to maximize a window, it will maximize it across the two screens which sucks.
Volume can be adjusted on the keyboard and only speakers in Display #1 (left) will work
You can't change the brightness!! if it is still too bright, or too dim, you'll have to unplug the module from the macbook and connect the displays invidually again to reset it.
You can open the macbook lid if you want, but make sure it doesn't get detected and turn on or else everything will freeze.
There is another option available.  VillageTronic just released a new usb graphics module called the Vibook+ Plus ($139.99) that can handle 1920×1200 (24″-28″) that I may try next.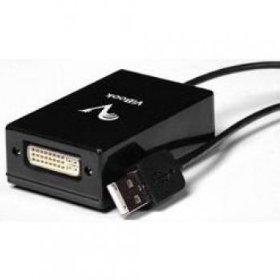 Since it is a usb to dvi, you will also need to buy either a Gefen DVI to Mini DisplayPort converter ($79 bucks) or an Atlona AT-DP200 DVI to Mini Displayport Converter
($127.99)
**EDIT: it seems Matrox has fixed the problem with the corruption issues.  As of the beginning of December 2010, everything should work like suppose to and now I have the dual displays as well as the macbook display working simultaneously!! =) (for more information visit their site http://www.matrox.com/graphics/en/support/gxm/selection/, updated matrox powerdesk software as well as updated firmwire! about time Matrox!)